Kedy:
21. október 2017 @ 20:15 – 22. október 2017 @ 4:00
Europe/Bratislava Časová zóna
2017-10-21T20:15:00+02:00
2017-10-22T04:00:00+02:00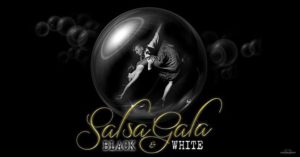 We are very honoured to invite you to attend our Salsa Gala – Ball Edition on the 21st of October 2017 which will be held at Le Meridien Hotel in the heart of Vienna, which is considered as one of the most beautiful cities in Europe.
We wish you an enjoyable Salsa-Evening with the best dancers of all Salsa Styles played by the exquisite Dj's on the turn table playing Salsa Urbana for all Styles and Dancers -> DJ-Line (Dj-Tony, DJorge)
Several Midnight-Shows and Rueda de Casinos will be carried out by Dance Instructors and their Dance Groups. In the Sensual-Room you can enjoy dancing to the smooth beats of Kizomba and Bachata all night long with Djane-Rafaela!! In addition to this delicious and tasteful cocktails will be served.
Date, Time & Location:
Saturday, 21.10.2017,
Entrance: 20:15 – Start: 21:30 – End: 04:00
** Latin Room (Flamings)
** Sensual Room (Valvets)
Trial Lessons:
2O:30 – 21:00
** Latin Room – Bachata – Agnieszka Pawińska (special guest from Polen)
** Sensual Room – Kizomba – Rafaela Lobaza
21:00 – 21:30
** Latin Room – Salsa – Javier Marin
** Sensual Room – Bolero – Jorge Alois
Animation & Rueda de Casino:
** Miidnight-Rueda de Casino
** Mixitton Animation with Moises Hernandez Perez
Entrance Fees & Dresscode:
€ 10,- Early bird available until 31.08. (limited cards)
€ 12,- Pre sales available at your dance school
€ 15,- Entrance fee
Dresscode: Cocktail / Elegant black and white
This event is presented to you by:
(Vamos Salsa, Salsa NG, My Dance, Jorge Rueda, Quimbara, Salsa by Norika)